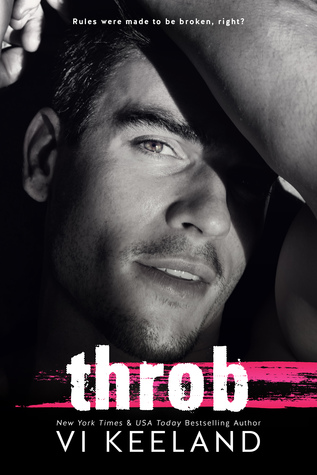 With great excitement thanks to Vi Keeland's latest leading heartthrob, Cooper Montgomery.
This read was a pleasant surprise. So glad I jumped right in blind, without a single clue as to what this story was about. And what I found was a refreshing plot filled with passion, a cast of characters I come to adore and some I absolutely loathed. Once starting, I was immediately hooked, smitten with the deliciously bossy Cooper.

It was easy to fall in love with his filthy mouth and titillating ways. Always dominating in the bedroom; Cooper is a take-charge kind of guy – rich, powerful and all business. But, life becomes intensely uneasy when circumstances involving his relationship with Kate were not in his control. He is determined to claim her, regardless of the fact that she was unavailable. Pure Alpha-hotness.



Poor Kate. Her timing truly sucked when meeting Cooper. Stuck with making a heart wrenching decision – fall for the perfect guy or following through on her reality show contract. Following her heart will lead her into a blissful romance. Listening to her mind will allow her the chance to help her family out of a dire financial situation. I was sent into a whirlwind as Kate's future was at risk, cursing the rules that bound her…




-

no dating outside the program

-

no sex outside the game

-

to win the prize, she must make another man fall for her charms
Kate and Cooper's life is spinning out of control, as his bastard of a brother, Miles, is the ruthless master of the game. Regardless, they manage to turn on the heat and bend the rules with stolen moments of sizzling passion which I savored. But all the while, I was on the edge of my seat, as the drama level was kicked up to high. Kate forced to make a decision that will change her life, and Cooper finds himself backed into a corner with nowhere to turn. This story was intense.




All in all, Throb was a great read for me and I highly recommend giving it a try. Vi Keeland's writing style is the perfect blend of serious sexiness laced with humor. Although part of a series involving different couples, this read is considered a standalone with no cliffhanger ending. There are some that feel this is a love triangle of sorts, but in my opinion, it is not in any way. And now my wait begins for the next installment – a definite must read.














TRIPLES with EMMA