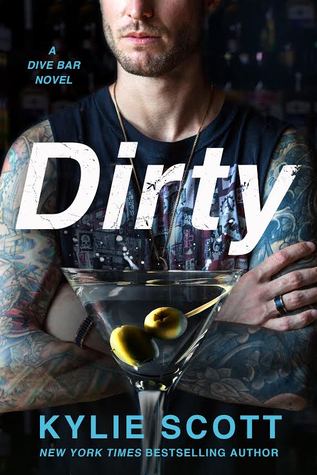 I'm a huge fan of the Stage Dive motley crew and was excited to hear about this new spin-off series. There's always a good time to be had whenever reading one of Kylie Scotts' stories. I look forward to her lighthearted, enjoyable reads that are filled with swoon worthy heroes, sassy chicks, outrageous antics and steamy moments. In Dirty, we got to know Vaughan Hewson and the girl who literally fell into his life, Lydia Green. Together, this loony couple and a new cast of crazy characters made for a fun and flirty romance.




Poor sweet Lydia ~ All set to marry her prince charming only to find out (mere minutes before the nuptials) that the relationship with her fiancé was great big sham. To avoid making the biggest mistake of her life, she makes a break for it by seeking refuge in a stranger's home and hiding in a bathtub. Not the best of plans, but that's how Lydia rolls…she's insanely impulsive.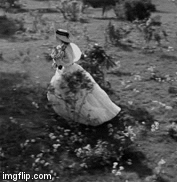 It all works out as she finds the homeowner to be one hell of a broody, sexy man that lucky for her, is kind enough to deal with all the craziness.
"The guy stood tall, looming over me with his hands on hips. Tattoos covered his arms to his wrists. Still, he had a whole lot of sinew on show. Definitely not the kind of man you'd want to mess with. Dude could probably snap me in half in a second. I bet he was a tattoo model, or a biker, or a pirate, or something. Something a lot hot and more than a little scary."



The fallout from her almost wedding was a spectacle. She's now homeless and jobless.

Her life is in absolute shambles and Lydia still managed to make me giggle as she tries to sort herself out. She's a little quirky, flakey and a whole lot of nuts… I absolutely adored her. Her character may have lacked self-confidence, being plus size and all, but she was the perfect girl for Vaughan and a likable heroine. He only saw the best in all that was Lydia… and her voluptuous rack.
"Crap. It's your first night at work and I'm putting all my drama on you again."


He hung his head. "Yeah, you are."


"I'm so sorry."


Such a long and gusty exhalation. The man had big lungs. Also, bad friends, namely me.


"Vaughan?"


"On the plus side, when you get worked up your tits start heaving up and down with each breath. Magnificent. Honestly, I can't get enough of it."



Finding himself lost and broke after the dissolution of his band, Vaughan's back home and working in his sister's bar. The poor dude went from a rocker to temporary bartender, who's struggling to get his career back on track. Vaughan has no intention to stick around the small town he grew up in; too many memories from the past haunt him. To top all of this off, he has to deal with the lunatic woman that broke into his house. Turns out, Lydia was the perfect distraction from his troubles, even though she turned his already muddled life upside down. All the chaos that surrounded her was exactly what he needed to help not only in lifting his spirits, but also in discovering the importance of love and family.




I really liked Vaughan's character - He was the perfect combination of edgy, sexy and sweet especially when it came to Lydia's needs. There were times he was stubborn and I wanted to bop him over the head, but I grew to love him regardless, seeing how affectionate he was with Lydia.




All in all, this was a good introduction into what I think will be a fun new series. I found it less steamy than Scott's previous books, but these two kept me laughing with their often insane back and forth banter. There's a hint of drama involving some of the secondary characters that I'm hoping will conclude in future installments. Oh! And so happy to see more of my favorite Stage Dive rocker… Mal. He's as wacky as ever. Love him. I really enjoyed Lydia and Vaughan's journey from friendship to love and it's a good read if you are in the mood for a faced paced, upbeat and comical insta-romance.



ARC received in exchange for an honest review



TRIPLES with EMMA